Thanks for stopping by!
Edge Effect is a social enterprise based in Australia, working globally but with a focus on the Asia and Pacific regions.
We assist humanitarian and development organisations to work in genuine partnerships with people with diverse sexual orientation, gender identity/expression, and sexual characteristics (SOGIESC*). Many NGOs and development actors that claim to be rights-based have not yet included SOGIESC rights within their work, and amongst those that have, there is is still much work to do to move LGBTIQ+ commitments beyond statements of intent and to operationalise SOGIESC-inclusive programming. Likewise humanitarian actors that prioritise need have often overlooked the needs of LGBTIQ+ people in emergencies.
We believe this needs to change, but that change must take leadership from local communities and organisations, the people most impacted by current invisibility of SOGIESC issues within humanitarian and development programming, and the people with most to gain or lose from engagement with humanitarian and development organisations. Edge Effect acknowledges the limitations and critiques of the international development and humanitarian sectors, it's past and present neo-colonial and neo-liberal undercurrents. While understanding that we have to work within this system, we seek to challenge oppression and work toward a world in which people with diverse sexual orientation, gender identify and sex characteristics are not just included, but help transform thinking on what people and society can be.
As a social enterprise Edge Effect is committed to re-investing at least 50% of profits into LGBTIQ+ community organisations and projects. Edge Effect is also exploring the registration of a companion non-profit entity. And we are developing a network of researchers, consultants and partner organisations. If you think we could work together, please email us at hello@edgeeffect.org
*This includes people who choose to identify as (LGBTIQ+) Lesbian, Gay, Bisexual, Intersex, Transgender, Queer, Questioning, Asexual, Agender, Pansexual, Polysexual, Two Spirit ) and along with others whose lives exist outside of heteronormative, cisgender and binary understandings of gender, sexuality and sex characteristics. We tend use SOGIESC at it avoids pushing people into a limited and limiting series of boxes, boxes that also fail to accomodate many people in the Global South and East. SOGIESC is not perfect either, but for now, it's our preference.
Edge Effect directors are:
How is this a social enterprise?
We are committed to returning 50% of our annual profits to community-based initiatives. As we are building Edge Effect from its May 2017 startup, we are yet to generate a significant profit, and so that commitment is barely meaningful. So in addition to that commitment, we will also dedicate 3 weeks of our time each year to direct support for community initiatives. In February 2018 we will call for proposals from non-profit SGMI CSOs. You tell us what you want to do and how you think we can help. And if it seems like a good fit, we'll dedicate up to three weeks of our time at no cost. Stay tuned for more details.
Who is working with Edge Effect?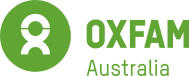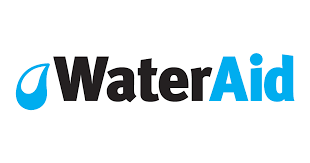 What's an Edge Effect?
Edge Effect is a term from ecology studies, referring to the presence of greater species diversity at the boundaries of different ecosystems. Where – for example – grasslands meet forest there is a crossover area where species from both ecosystems co-exist and that may be more conducive to the life of other species than either ecosystem alone. We like the the idea of mixing things up, and of diverse communities being transformative engines.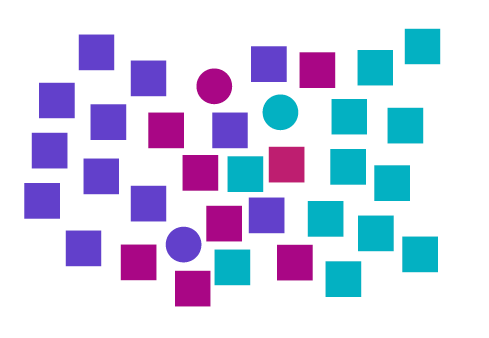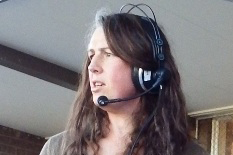 Emily Dwyer
CEO & Director
Emily has 16 years experience in development and humanitarian work, and previously worked as a radio journalist in Australia and Southeast Asia.
Emily managed media, humanitarian and civil society projects for UNOCHA and a local NGOs from 2004-2008, worked as a Bangkok-based South Asia Regional Manager managing country offices and designing local media development, humanitarian information, governance and peace building projects for Internews, and moved to Washington DC, as their Vice President of Afghanistan Projects in 2011. Emily worked as a Senior Program Officer at the United States Institute of Peace from 2012-2014,. the studied Urban Planning at the University of Melbourne, worked as Specialist Program Director at Melbourne's LGBTIQ+ community radio station JOY94.9, and with Oxfam Australia as a Youth Engagement Advisor. Emily was an award-winning community radio producer, worked as a producer/presenter with ABC Radio National, and as a freelance foreign correspondent for the ABC, CNN, BBC and other broadcasters in Southeast Asia. And she is an out and proud trans woman.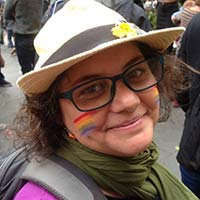 Lana Woolf
Director
Lana is a community cultural worker with 20 years experience in community arts development, and cultural development in the health and human services field. She has worked in regional, rural and remote communities including indigenous communities using her skills and talent as a community arts worker.She specialises in storytelling as participatory research methodology and has experience developing peer inclusion and speakers bureau programs in the areas of women experiencing violence, mental health and alcohol and other drugs. Lana also has a personal spoken word arts practice (and is a regular performer in Melbourne-based festivals) and is also the Director of Sparking Change.
Heather Grace Jones
Director
Heather Grace Jones is a gender and strategic communications expert, with extensive experience in broadcasting and writing. For the past decade she has been working in Australia, Afghanistan and Pakistan on social justice issues with a focus on gender mainstreaming,  women's rights and access to economic independence via trade, and media development.
She has over twenty years' experience in communications, including daily journalism, documentary production, public awareness campaign management, journalism and media training and advocacy, and gender mainstreaming. Ms Jones has experience in hands on training with journalists, program implementation for media development, writing national communications' strategies for ministries and in public outreach. Strategic work includes overall communications for the Ministry of Commerce and Industries in Afghanistan and awareness raising for a variety of national audiences including journalists, traders and academia including workshops and campaigns on the elimination of violence against women, regional trade agreements, alternative livelihoods and export promotion.